Theo tin Visit Frederick, The Great Frederick Fair or prweb.com
Montgomery Gentry to become headline entertainment
FREDERICK, MD. (PRWEB) AUGUST 16, 2019
The Allman Betts Band is postponing 31 of their upcoming tour dates as singer/guitarist Devon Allman had an emergency appendectomy in Europe, returning to the United States for an additional procedure. Montgomery Gentry who had collaborated with the Allman Brothers many years ago, was to be a Special Guest of their sons, Devon Allman and Dwaine Betts breakout year as The Allman Betts Band, at this year's Great Frederick Fair on Saturday, September 21st. Montgomery Gentry has agreed to become the headline entertainment. The Montgomery Gentry show, entitled, Here's To You, will be a wonderful and emotional tribute to Troy Gentry.
Opening for Montgomery Gentry will be Curb Records, recording artist, Mo Pitney. When Mo Pitney sings "let me tell you about country" in his debut single, he's doing more than telling. He's showing. Appropriately titled, the song "Country" is as much positioning statement as introduction. In three minutes and 16 seconds, it is almost precisely who he is in word and deed. The vocal delivery, storytelling, musicianship and reflections of his outdoor lifestyle – as well as faith, family and patriotism – offer a spot-on portrayal. Joined by early fan favorites "Clean Up On Aisle Five" and "Come Do A Little Life," the song carves an unmistakably country yet completely fresh groove for the genre. In short, it sounds like nothing else, but absolutely belongs.
"The Great Frederick Fair, along with the show's sponsors, The Michelob Ultra Concert Series and AB Luck Plumbing and Heating wish Devon Allman and The Allman Betts Band a speedy recovery back to the stage" says, Jim Grimes, Chairman of The Great Frederick Fair Entertainment Committee. "To our Great Frederick Fair fans, we are truly blessed and looking forward to meeting Mo Pitney and welcoming Montgomery Gentry back to the 'Visit Frederick' Grandstand Stage".
In partnership with Visit Frederick, we invite you to: Come Have Fun at The Great Frederick Fair, Spend the Night and Have Fun Exploring Frederick, Maryland.
Visit GFFair.com/tickets for a complete list of grandstand entertainment and tickets to the 157th Great Frederick Fair September 13-21. Visit GFFair.com/SoE to view or print the Schedule of Events; a complete listing of exhibits, demonstrations, livestock shows, concerts, motorsports, free activities and sponsors. On the Fair page of the website is a link to our hotel partner, the Plamondon Hospitality Group, where you can find more information and special rates.
New for 2019, you can purchase the very best carnival ride promotion online for $30. The Jack Pass grants one admission and one unlimited-ride wristband valid ANY one day of the Fair. The Jack Pass replaces the need to go to a particular retail outlet. You can buy it anytime online from now until September 13th at 5:00pm.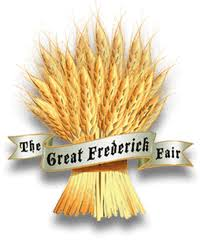 Note: We are not responsible for typo error, price change, substitute item, or available of item from online ads.
https://www.prweb.com/releases/the_157th_great_frederick_fairs_entertainment_lineup_update/prweb16509671.htm