Theo tin Carinsuranceplan.org or prweb.com
Carinsuranceplan.org (https://carinsuranceplan.org/) announces a new blog post, "Major Car Insurance Mistakes"
LOS ANGELES (PRWEB) AUGUST 09, 2019
Carinsuranceplan.org has launched a new blog post that presents several car insurance mistakes that should be avoided.
For more info and online car insurance quotes, visit https://carinsuranceplan.org/major-car-insurance-mistakes/
For many drivers, car insurance is an expensive investment. Any mistake can be costly and the policyholder can end up wasting hundreds, or even thousands of dollars each year.
Drivers should avoid doing the following major car insurance mistakes:
Choosing a high deductible. As long as a driver can afford to pay it, it is good to have a high deductible. Many drivers that want to pay lower car insurance rates are choosing higher deductibles. However, raising the deductible may not make a major difference depending on the policyholder's driving record and type of vehicle. Drivers that have bad driving records won't save that much on their premiums if they choose a higher deductible.
Sacrificing coverage for lower premiums. There are many insurers that brag they offer the lowest insurance prices. That doesn't mean they are the best companies or they offer the best services. A cheap policy is not always equal to a quality product. Drivers should ensure they are not purchasing just the minimum required coverage in order to save a few bucks. Drivers who select to carry just the lowest limits required by law, are putting themselves at risk. Drivers are recommended to carry enough coverage to protect the value of their cars and assets.
Not buying Uninsured/Underinsured motorist coverage. Uninsured drivers are putting honest drivers at risk every day. In case of an accident, the uninsured driver does not have the liability coverage to pay for the medical bills or property damage coverage to pay for the damage they have done.
Not checking the provider. Before purchasing coverage from a company, drivers should check that company's financial solvency. By doing so, drivers will avoid signing an insurance deal with a company that doesn't pay reimbursements.
For additional info, money-saving tips and free car insurance quotes, visit https://carinsuranceplan.org/
Carinsuranceplan.org is an online provider of life, home, health, and auto insurance quotes. This website is unique because it does not simply stick to one kind of insurance provider, but brings the clients the best deals from many different online insurance carriers. In this way, clients have access to offers from multiple carriers all in one place: this website. On this site, customers have access to quotes for insurance plans from various agencies, such as local or nationwide agencies, brand names insurance companies, etc.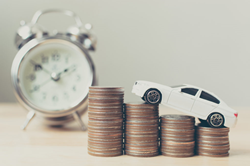 Note: We are not responsible for typo error, price change, substitute item, or available of item from online ads.
https://www.prweb.com/releases/major_car_insurance_mistakes_drivers_should_avoid_doing/prweb16495305.htm