SOURCE: PsychTests AIM or prweb.com
Are you in love? Would you live in a foreign country to be with your partner? Queendom.com (by Psychtests.com) visitors cast their votes on everything from commitment to premarital sex.
MONTREAL (PRWEB) FEBRUARY 12, 2019
Beauty may be subjective, but love is universal. The thrill of the chase, love at first sight, and tearful break-ups are not limited to cheesy plots in Rom-Coms, or romance novels with rugged pirates on the cover. All over the globe, there are people who have found love, are looking for "the one," or picking up the pieces of their broken heart. For this Valentine's Day, the popular online testing site Queendom.com has released the results of its online polls. A bit of reality check never killed anyone…so here are the juiciest tidbits from Queendom.com polls:
LET'S TALK ABOUT LOVE
45% of women and 43% men indicated that they are currently in love; an additional 11% of women and 14% said that they do love someone, but it's from afar.
39% of women and 33% men are still friends with their ex.
Only 35% of women and 44% of men said that they fully trust their partner.
64% of women and 66% of men would leave their country and live abroad to be with the love of their life.
56% of women and 57% of men admitted that they frequently think about their first love.
53% of women and 24% of men claimed they would still find their partner attractive if he or she started losing hair. In a related poll, 49% of women and 33% of men would still be attracted to their partner if he or she gained 20 pounds.
44% of women and 61% of men would lie under oath to save their partner from being punished for a minor crime.
36% of women and 42% of men don't consider it necessary for their partner to share their religious beliefs.
47% of women and 61% of men would not think twice about risking their life to save their partner.
41% of women and 49% of men believe that they are more intelligent than their partner.
30% of women and 22% of men feel that their partner's computer use interferes with their relationship.
The top 3 things that instigate couples to argue: Stress/Fatigue, jealousy, and money.
The top 3 things that women look for in a partner: personality, intelligence, and facial attractiveness.
The top 3 things men look for: personality, intelligence, and the attractiveness of their partner's body.
LET'S TALK ABOUT SEX
27% of women and 43% of men said that it doesn't really bother them when their partner checks out someone else.
63% of women and 68% men have no problem with pre-marital sex.
35% of women and 53% of men would be fine with their partner going to a strip club on more than one occasion.
57% of women and 51% men believe that it's absolutely possible for a heterosexual woman and man to be just friends…without benefits!
42% of women and 47% claim that warm weather increases their sex drive.
The most common fib told to get someone into bed: Women lied about how many people they slept with, typically downgrading the number of previous sex partners. Men lied about their feelings and intentions.
"We may not collectively agree on political and religious views, but when it comes to love, everyone is in the same boat," explains Dr. Jerabek, president of PsychTests, the parent company of Queendom. "It doesn't matter where you are from, the color of your skin, sexual orientation or what language you speak – chances are you've been in love, be it mutual or one-sided, or had your heart broken. That's the splendor and the misery of love. Valentine's Day can be very stressful, bringing up loads of expectations that are oftentimes not very realistic. That sets up the stage for failure, especially if those expectations are not expressed. And if Valentine's Day is a treacherous territory for established couples, they are a field of landmines for singles. Valentine's Day blues is a real phenomenon, leaving single men and women in the midst of psychological distress for weeks before and after the Cupid's day."
"It doesn't need to be that way," points out Dr. Jerabek. "Just give yourself a break. If you are in a relationship, agree to celebrate in a meaningful yet simple way. And if you are single, then realize that this holiday is about a celebration of love, in whatever form; you don't have to be in a relationship in order to feel love. Spend the day showering love on a family member, a friend, or a pet. Spread the love volunteering in a senior residence. Or simply treat yourself to an amazing day and then dedicate yourself, every day, to developing a healthy level of self-love. There are many sides to love, not just the romantic kind."
Want to take some fun polls? Cast your vote here: https://www.queendom.com/polls/index.htm
Would you like to use assessments in your company? Check out ARCH Profile's extensive battery: http://hrtests.archprofile.com/testdrive_gen_1
To learn about psychological testing, download this free eBook: http://hrtests.archprofile.com/personality-tests-in-hr
About PsychTests AIM Inc.
PsychTests AIM Inc., the parent company of Queendom.com, originally appeared on the internet scene in 1996. Since its inception, it has become a pre-eminent provider of psychological assessment products and services to human resource personnel, therapists, academics, researchers and a host of other professionals around the world. PsychTests AIM Inc. staff is comprised of a dedicated team of psychologists, test developers, researchers, statisticians, writers, and artificial intelligence experts (see ARCHProfile.com). The company's research division, Plumeus Inc., is supported in part by Research and Development Tax Credit awarded by Industry Canada.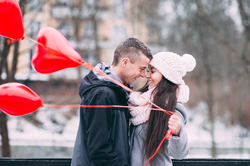 Note: We are not responsible for typo error, price change, substitute item, or available of item from online ads.
https://www.prweb.com/releases/cupid_hath_spoken_queendom_com_releases_results_of_their_love_sex_polls/prweb16095759.htm