SOURCE: National Park Service
News Release Date: September 20, 2018
Contact: NewsMedia@nps.gov
WASHINGTON – On September 22, join in the nation's biggest celebration of the great outdoors on National Public Lands Day! All national parks will have free admission and many will host volunteer service projects open to all.
"Every year, Americans come together on National Public Lands Day to demonstrate their love of national parks," said National Park Service Deputy Director P. Daniel Smith. "Activities hosted by parks across the nation will promote environmental stewardship and encourage the use of public lands for education, recreation, and good health."
Marking its 25th anniversary this year, National Public Lands Day is the nation's largest single-day environmental volunteer effort. More than 200,000 people are expected to participate in volunteer service events designed to improve the health of public lands and encourage shared stewardship.
Secretary of the Interior Ryan K. Zinke will celebrate the day by working alongside groups of military veterans and youth to paint several historic structures at Grand Canyon National Park. The volunteer project to restore the cabins is an example of the $11.6 billion in deferred maintenance needs in the National Park System. Secretary Zinke will also meet with national park partners and congressional representatives to discuss legislative efforts to address the maintenance backlog.
Grand Canyon is just one of 100 national parks and 2,600 federal public land sites hosting National Public Lands Day events. In other national parks, volunteers will rehabilitate campgrounds, improve trails, restore native habitats, repair bluebird boxes, clean beaches, and refurbish historic buildings, among other projects. Check NPS.gov for more information and a list of sites.
Volunteer efforts on days such as National Public Lands Day demonstrate the willingness of people to give back to the land for the benefit of parks. Volunteers assisting on work projects on National Public Lands Day will receive a voucher that can be redeemed for free entrance to any national park on a date of their choosing.
National Public Land Day celebrations also include recreational and educational activities, such as hikes, bike rides, paddle trips, bird watching excursions, and water quality testing. To encourage everyone to join the fun, it is an entrance fee-free day for national parks and most other federal public lands and state parks.
The National Environmental Education Foundation coordinates National Public Lands Day in partnership with seven federal agencies as well as nonprofit organizations and state, regional, and local governments. The federal partners are the National Park Service, Bureau of Land Management, Department of Defense, Environmental Protection Agency, U.S. Army Corps of Engineers, U.S. Fish and Wildlife Service, and the U.S. Forest Service.
All National Public Lands Day events are free, and open to people of all ages and abilities. To learn more, register an event, or find an event near you, visit NEEFusa.org/NPLD. Follow National Public Lands Day on Twitter and Facebook for updates and share your own activities that day with #NPLD.
www.nps.gov
About the National Park Service. More than 20,000 National Park Service employees care for America's 417 national parks and work with communities across the nation to help preserve local history and create close-to-home recreational opportunities. Visit us at www.nps.gov, on Facebook www.facebook.com/nationalparkservice, Twitterwww.twitter.com/natlparkservice, and YouTube www.youtube.com/nationalparkservice.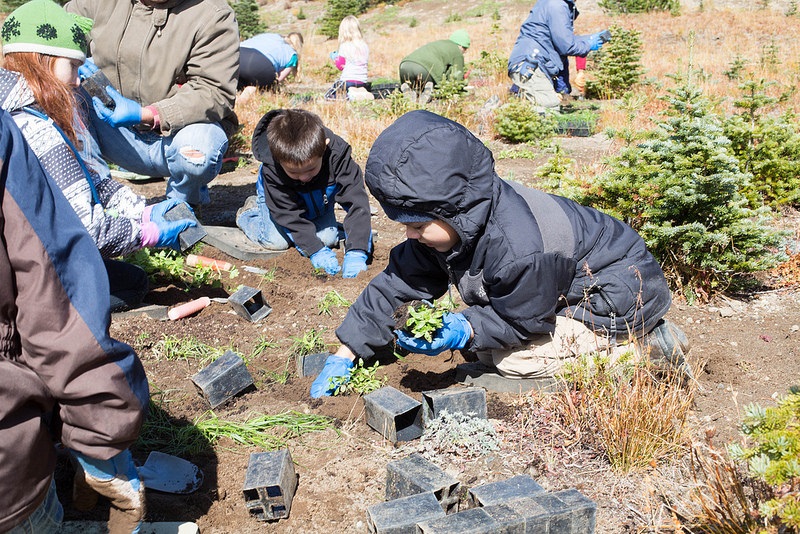 Note: We are not responsible for typo error, price change, substitute item, or available of item from online ads.
https://www.nps.gov/orgs/1207/celebrate-national-public-lands-day-with-free-admission-and-special-events-at-national-parks.htm